Oh its been a while since the last time I updated. There are just so much things I would like to share he could interact with us already. You know, he could response back with that gummy grinny smile
So much things to share but let me show you first some clicp I took when he was 3 months and a week.
Basically, our baby is growing
He could raise his neck longer before..
He can wave both his hands and feet...
He could make noises...
He tries to reach for something...

Its overwhelming when you see your child doing some new things... It's been a wonderful 3 months with our baby. His smile is always been a good thing to start a wonderful day.
Oh geez, I can't wait to see his crawl.
Let's talk about casper being 3months. Just when he was about 3 months old. . .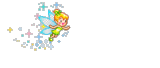 He really enjoying waving his hands while pumping feet during active hours. His kicks are getting stronger. His hands are trying to reach for something, but he still can't. Although he can now hold his toy for secs. He loves it when i put his toy near him and tries to reach for it. . . and when his holding something. he puts it right away to his mouth. He also loves sucking his finger.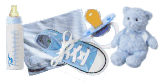 Baby we love so much.You never failed make us smile whener we see or even just about you.