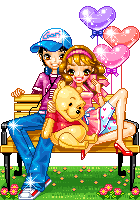 Appreciate all that you do
God sends blessings,
such as people like you,
we really appreciate
all that you do.
May God bless you
with all his love and care.
We want to Thank you,
for always being there
It's people like you who bring happiness in the lives of others,
to wonderful children,
and to their fathers and mothers.
Thank you so much for all that you have done.
When we are around you,
we are happy,
and have so much fun.
This is for our friends and family . There been around for almost a years now and they always there whenever we need them. they has helped us out so much. So many people i want to say thanks. . .sa mga taong nakatulong sa amin esply sa oras ng kagipitan. especialy sa aking ispirituan advicer.
MAMA,

ATE BETH,

ATE NINANG JUNALYN with FAMILY

ATE LALA with FAMILY

JEROME & MIKO

ATE GEMMA and ATE AGNES

ect. . .